Established in Perth, Western Australia, RaceKraft Simulations cover all aspects of Racing Simulation including the in-house design and high-quality construction of impressive Simulation Hardware, Software and Complete Machines for sale or hire.
STATE-OF-THE-ART RACING SIMULATION HARDWARE
HIGH-QUALITY DESIGN & CONSTRUCTION
HANDMADE, USING ALUMINIUM EXTRUSION PROFILES
RACEKRAFT'S UNIQUE MOTION SYSTEM, FEATURING SURGE, TRACTION LOSS & MORERACEKRAFT'S UNIQUE MOTION SYSTEM, FEATURING SURGE, TRACTION LOSS & MORE
RK STAGE 6
The latest and most advanced RaceKraft Simulator yet.
The stage 6 features RaceKraft's unique 6 Motion Platform with Surge and Traction Loss.
RK STAGE 5
Featuring RaceKraft's 5 Motion Platform with Traction Loss.
Feel every bump, jump and crack. Traction loss lets you feels when the rear end steps out so you can catch them slides.
RK STAGE 4
RK Stage 4 comes equip with RaceKraft's 4 Motion System.
4 Precision PRS200 actuators located on each corner provide you with all the details of what your race car is doing.
RK STAGE 6 MOTION SIMULATOR
RACEKRAFT SIMULATIONS
CENTRE
FEATURES 10 STATE-OF-THE-ART RACING SIMULATOR'S
INDIVIDUAL, PRIVATE OR CORPORATE GROUP BOOKINGS
OPEN FOR WALK-INS MON TO FRI. BY APPOINTMENT ONLY SAT & SUN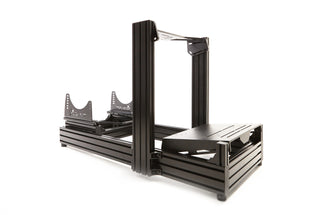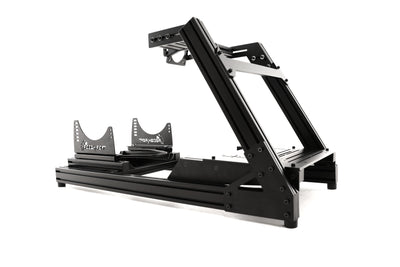 RACEKRAFT SIMULATIONS
RACING CHASSIS
Renowned for their unique designs and high-quality products, RaceKraft Simulations ready-made Racing Simulation Chassis are now available to purchase online and come in a range of colours and specifications.
SHOP NOW
VISIT
16 Grogan Road
Perth Airport
Western Australia 6105
Monday - Friday
9am to 5:30pm
5.30pm to 9pm Via Appointment
Saturday
9am to 1pm
1pm to 9pm Via Appointment
Sunday
By appointment